What is the Meaning Behind the Mercedes-Benz Logo?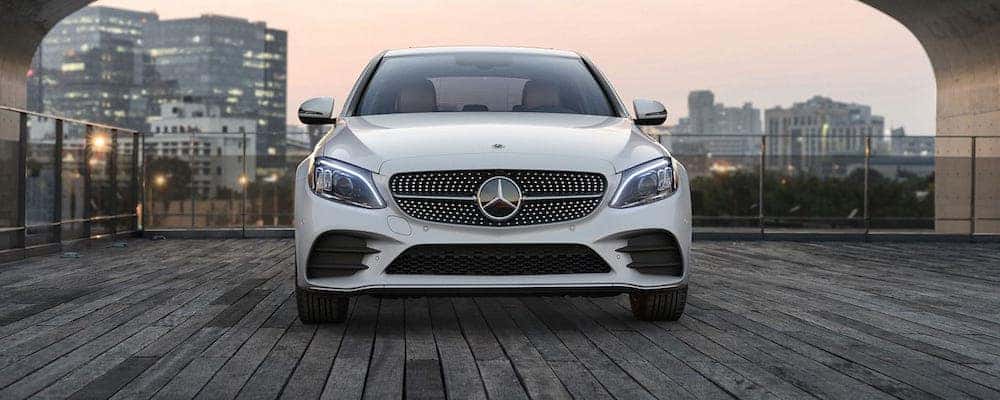 Boulder City drivers can easily recognize the Three-Pointed Mercedes-Benz Star on new Mercedes-Benz vehicles, which has become a symbol of thrilling performance and upscale design. Yet, many don't know the Mercedes-Benz logo's meaning. Discover the history and symbolism behind the Mercedes-Benz logo below.
History of Mercedes-Benz
Mercedes-Benz was founded almost a century ago by two automotive pioneers; Karl Benz and Gottlieb Daimler. Both men possessed the passion for engineering and mechanics needed to create the forward-thinking Mercedes-Benz brand. In fact, before joining forces, Karl Benz built his first motorized tricycle in 1886, while Gottlieb Daimler created a horseless carriage a few years later.
Not long after these creations, Gottlieb Daimler established DMG and Karl Benz established Benz & Cie. In 1900, the first "Mercedes" car was developed by DMG. Unfortunately, when the war started in Germany, most drivers were no longer able to afford fuel. Later on, in 1926, DMG and Benz & Cie. merged into Daimler-Benz.
In 1927, around 7,000 Mercedes-Benz cars were produced, and the merger proved to be a lucrative one. The Mercedes-Benz W15 took its place in the market three years later, quickly becoming one of the most sought-after cars of its time. Its success was a strong supporting factor in the creation of the Daimler-Benz AG division.
What is the Three-Pointed Star Logo Meaning?
As the Mercedes-Benz brand evolved, so did the Mercedes-Benz logo. Paul and Adolf Daimler, the sons of Gottlieb Daimler, were the first to dream up the original Mercedes-Benz logo design. The first iteration of the Mercedes-Benz logo was a gold star and was inspired by a symbol their father used to include on their family postcards. As time passed, the Mercedes-Benz logo evolved into a white star at the center of a thick circular border with detailing around the edges.
Nowadays, the Mercedes-Benz logo is recognized as a silver circle with a Three-Pointed Star in the center. The logo's meaning has grown to represent the strength and power of the Daimler engines on the land, sea, and in the air. Bullhead City and Laughlin shoppers can now find the Three-Pointed Star displayed as either a stamp embedded in the grille or stand-up hood ornament on their Mercedes-Benz vehicle.
Learn More About Mercedes-Benz in Henderson
Are you interested in learning more about the Mercedes-Benz brand and lineup? Or do you have questions about your Mercedes-Benz dashboard symbols and meanings? Feel free to reach out to Mercedes-Benz of Henderson near Kingman. Our associates love to discuss all things Mercedes-Benz!