How to Set Up Mercedes-Benz Bluetooth®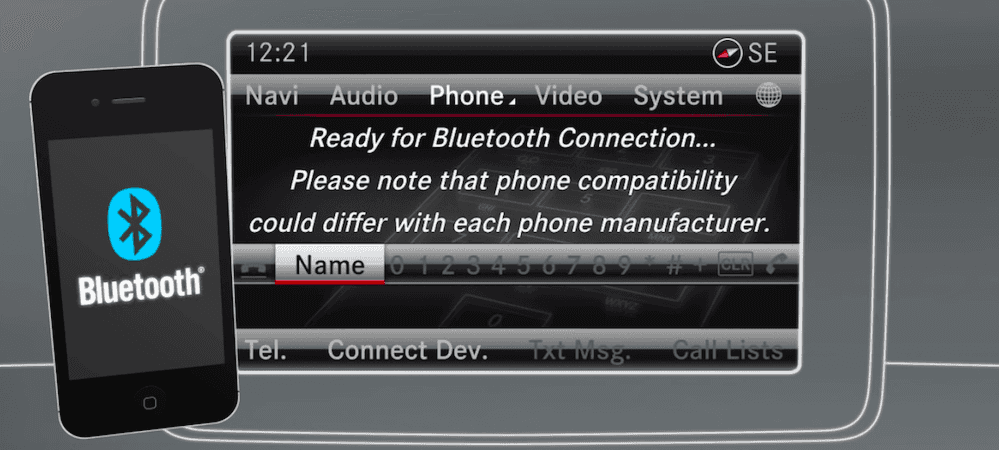 Stay safe behind the wheel with Mercedes-Benz Bluetooth®*! Bluetooth® handsfree calling allows drivers to make calls without taking their hands off the steering wheel or their eyes off the road. Not only does Mercedes-Benz Bluetooth® making driving safer, but it makes your ride more enjoyable as well, as Bluetooth® also lets you stream music from your phone. Learn how to set up Bluetooth® in your car from the team at Mercedes-Benz of Henderson.
How to Connect Bluetooth® to Your Phone
Follow the steps below to pair your phone to Bluetooth®:
Your vehicle must be turned on to set up Bluetooth®. Turn on your car, then use the central controller to select "Telephone Settings" on the dashboard display.
The display should read, "Ready for Bluetooth® Telephony… (No Phone Authorized)."
Turn on your phone, then turn on the Bluetooth® settings on your phone. Your phone also needs to be visible/discoverable to Bluetooth®.
On your vehicle's display, press "Connect Device."
When Bluetooth® recognizes your phone, your device's name will appear on your Mercedes-Benz display. Select your device on the display.
When you select your device, you will see a 6-digit passcode on the vehicle display. Your phone should then display the same 6-digit code. Select "Pair" after confirming that both codes are the same.
If Bluetooth® has been successfully paired with your phone, the name of your device will appear at the bottom of the Mercedes-Benz color display.
If you've followed these steps, and you're still saying, "My Bluetooth® won't connect," don't panic. Our team can assist you and get your phone connected to Bluetooth® for you!
Get More DIY Tips & Info from Mercedes-Benz of Henderson!
Not only can the team at Mercedes-Benz of Henderson help you connect your device, but we can also help you with other DIY Mercedes-Benz tips. Interested in learning how to check tire pressure on your Mercedes-Benz or how to change your key battery? Contact us or visit us at Mercedes-Benz of Henderson near Kingman and Bullhead City.