Mercedes-Benz of Henderson Hosts Golf Tournament to Raise $10,000 in Scholarships
Mercedes-Benz of Henderson recently hosted more than 210 golfers for the annual "Southern Nevada New Car Dealers Association Golf Classic" at The Revere Golf Club in Anthem. $10,000 from the event's proceeds was raised to be donated as scholarship awards for local Nevada high school students pursuing a post-secondary education.
Twenty-six Southern Nevada Car Dealerships like, Audi Las Vegas, BMW of Henderson and AutoNation Toyota were also invited to attend the event.
Approximately 60 scholarship applications were submitted from 25 different high schools for a chance to win a portion of the $10,000 in scholarships. Out of the 60 applicants, five Nevada high school graduates from Coronado High School, Centennial High School, West Career and Technical Academy, Southwest Career and Technical Academy, and Clark High School were granted a portion of the earnings.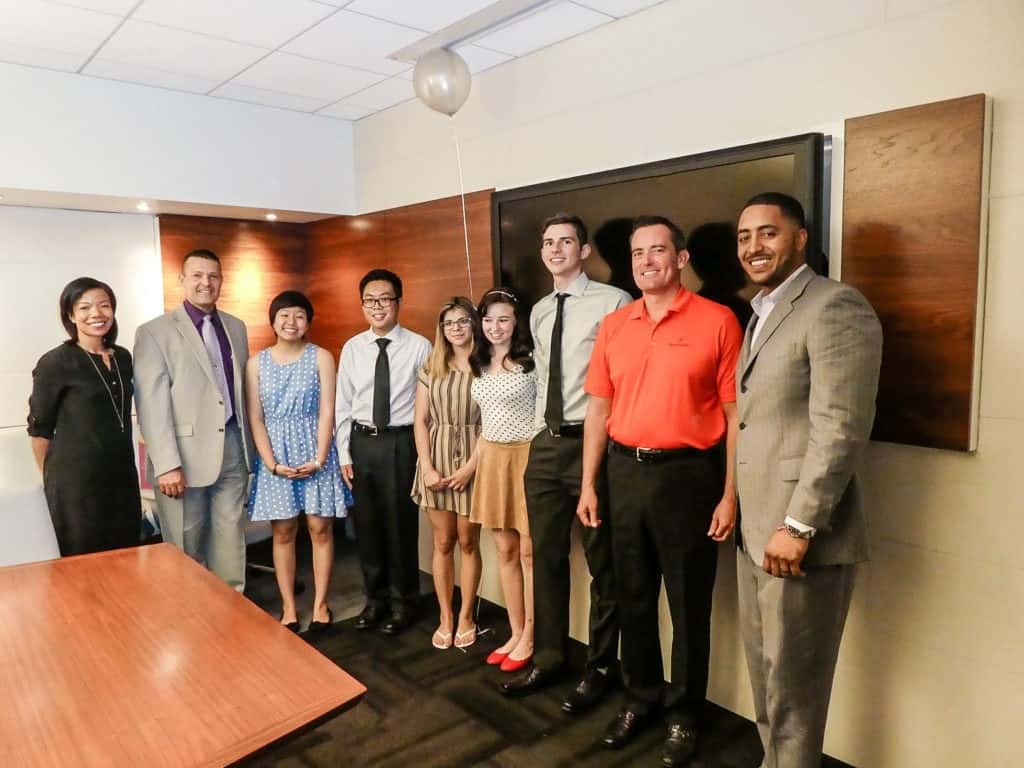 To celebrate, the Fletcher Jones team including Fletcher Jones III, invited the five scholarship winners to a delicious luncheon catered by Lucille's Smokehouse BarB-Que on Monday, August 7 at Mercedes-Benz of Henderson.
As part of our initiative to drive these students into their futures with confidence, our FJ team also presented each of the winners with additional school supplies including Mercedes-Benz backpacks!
Congratulations to the five Nevada High-School teens who will be on their journey to continue their education at the University of Nevada Reno, University of Nevada Las Vegas, University of British Columbia, Emory University, and Northern Arizona University in the fall of 2017.
A Big Thank You To:
Our Special Guests for Attending our Luncheon
Mark Schumm, Coordinator, Guidance and Counseling for the Clark County School District
Susan Henry, Account Executive with Nevada Public Radio, KNPR 88.9 FM
Lori Thomas and Enoch Oliveros, Automotive Account Managers with the Las Vegas Review Journal
26 Southern Nevada New Car Dealerships
Mercedes-Benz of Henderson, Audi Las Vegas, AutoNation Buick GMC, AutoNation Honda, AutoNation Nissan, AutoNation Toyota, BMW of Henderson, BMW of Las Vegas, Centennial Toyota, Chapman Las Vegas Dodge Chrysler Jeep Ram, David Wilson's Toyota, Ed Bozarth, Findlay Acura, Findlay Cadillac, Findlay Honda, Findlay Kia, Findlay Toyota, Ford Country, Friendly Ford, Henderson Chevrolet, Hyundai of Las Vegas, Jim Marsh Kia, Johnny Legends, Las Vegas Mitsubishi, Planet Nissan, and United Nissan.
23 Sponsors and Vendors
Adesa, Advantage Hole In One Insurance , AutoAlert, BG of Southern Nevada, Boyd Gaming, Capital One, Cars.com, CBS Radio, Chase, Clear Channel Outdoor, Dominion Dealer Specialties, Don Vicente Cigars, Elite Media, Enterprise Rent-A-Car, KCEP 88.1 FM, Las Vegas Review Journal, Nevada Business Magazine, Nevada Public Radio KNPR 88.9 FM, Pin-Up Golf Inc., Pinpoint Magazines, PureCars.com, Sinclair Broadcast Group Channel 3, and Wells Fargo.
Join a Winning Team
Want to be a part of an extraordinary team? Click below to start your journey with us.