Meet Wyndell Fraizer, Sales Consultant for Mercedes-Benz of Henderson
"Fletcher Jones Auto Group gave me such an amazing opportunity, and I will always be grateful."
In the next installment of our Employee Spotlight Series, we are highlighting Wyndell Fraizer, Sales Consultant and Fletcher Jones Team Member for 19 years.
Before joining the Fletcher Jones Automotive Team, Wyndell was working in the hotels 5 days a week. He shares, "I love the Mercedes-Benz brand and was eager to work with the product," which is how he ended up applying to work at the Fletcher Jones Imports car wash on his days off from the hotels. At his interview, the General Sales Manager felt Wyndell was better suited for the open Salesman position. This was a surprise to Wyndell as he did not have a background in sales or automotive. He was thankful for this opportunity and has spent each day proving they made the right decision – Fletcher Jones Imports from 2003 to 2012 and Mercedes-Benz of Henderson from 2013 to present. Wyndell says, "I am a graduate of 'Fletcher Jones University!' I have been with this company the entirety of my automotive career, which is 19 years and I will be here until I retire."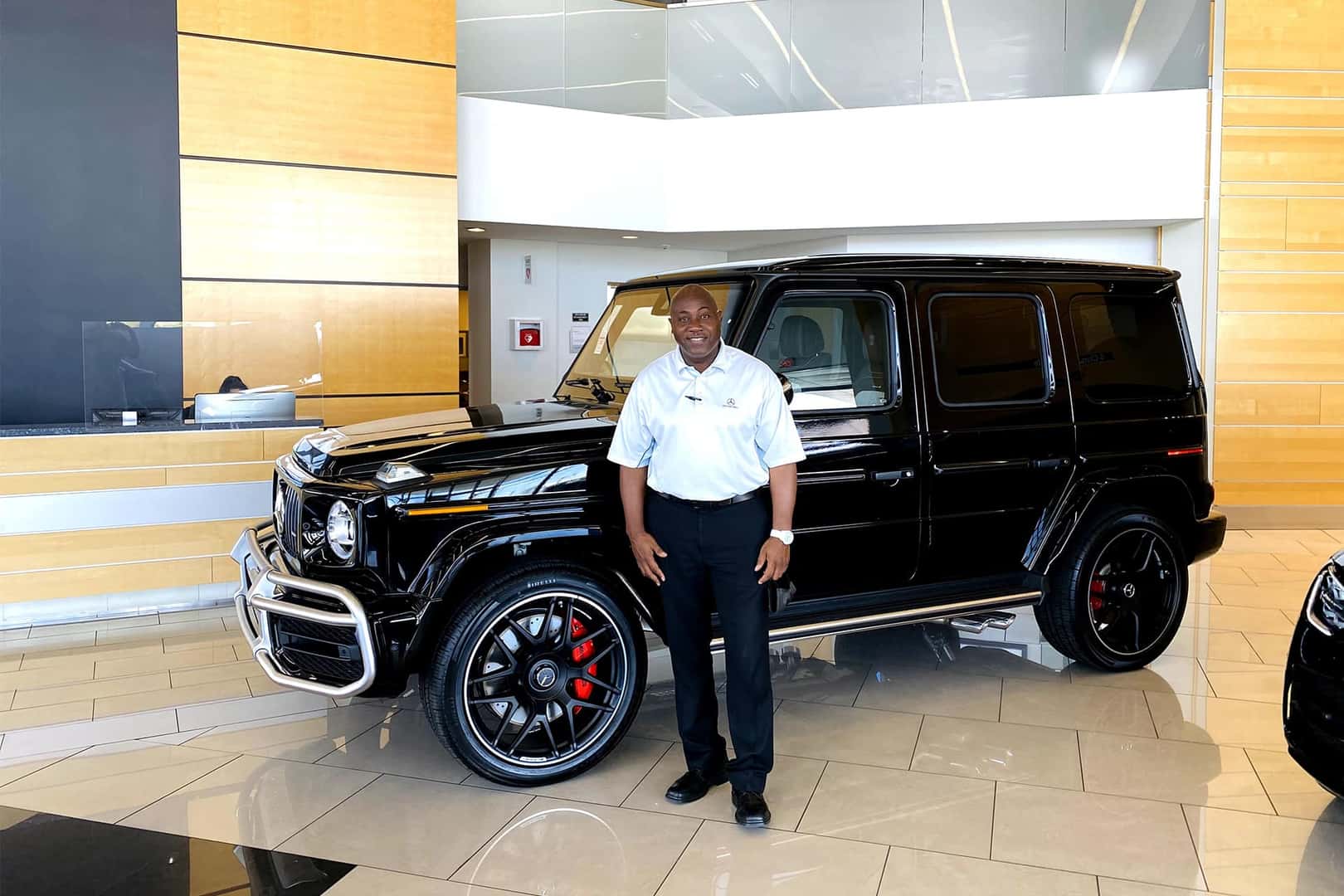 Why Fletcher Jones?
For Wyndell, there are many reasons why; however, in this instance, he narrowed it down to three:
"Fletcher Jones Imports changed my life. They took a chance on me, and I work hard every day to show my appreciation."
"I believe in the Mercedes-Benz slogan, 'the best or nothing.' Each person's dedication to the Fletcher Jones Difference makes us the best."
"Our upper management checks in on our Team, they shake our hands, ask how you are doing and always makes us feel heard. This definitely goes a long way!"
Favorite Part of Being a Sales Consultant
"I am part of helping dreams come true! Also, I believe in this brand and I know people will spend a lifetime working hard to get a Mercedes-Benz."
Join Our Team
Favorite Mercedes-Benz
Mercedes-Benz S 550 4MATIC® Coupe
Outside of Work
When Wyndell is not busy assisting guests in unlocking their dream Mercedes-Benz, he is working out and taking small road trips!
A Message To Our Guests
"Your Fletcher Jones Experience is all about you. We are here to listen to what you want and we go from there!"
Ask for Wyndell at your next visit to Mercedes-Benz of Henderson!


VIEW INVENTORY
CONTACT US