Vegas Knights Win? So Do You!
After a miraculous save by the Washington Capitals goaltender, Braden Holtby in Game 2, the Vegas Golden Knights have a chance to bounce back in Game 3 of the Stanley Cup Finals at the Capital One Arena in Washington, D.C. on Saturday, June 2; and you can bet the Mercedes-Benz of Henderson team will be wishing them a victorious game.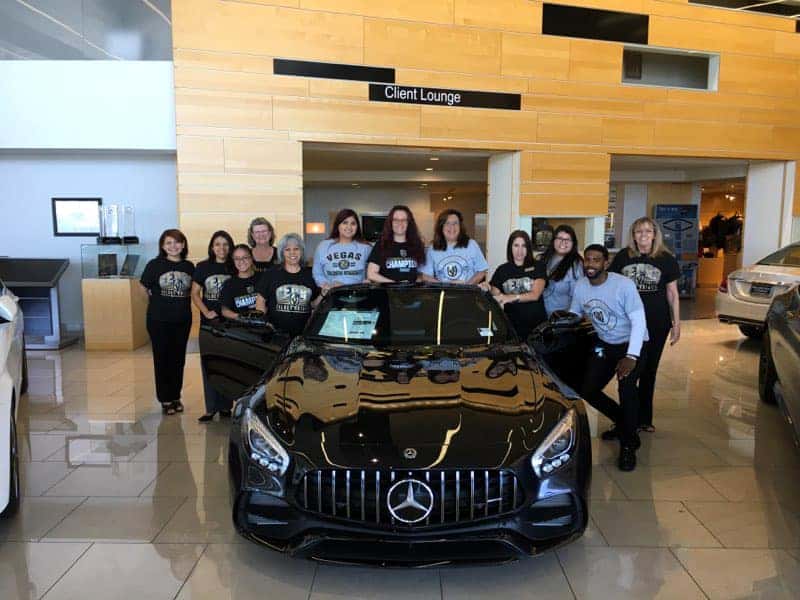 To show our support, we're gearing up in lucky Golden Knights jerseys and apparel throughout the Stanley Cup Finals. Even our Mercedes-Benz cars and vans including, the Mercedes-Benz Sprinter, are showing their support with #VegasStrong vinyl and VGK logos!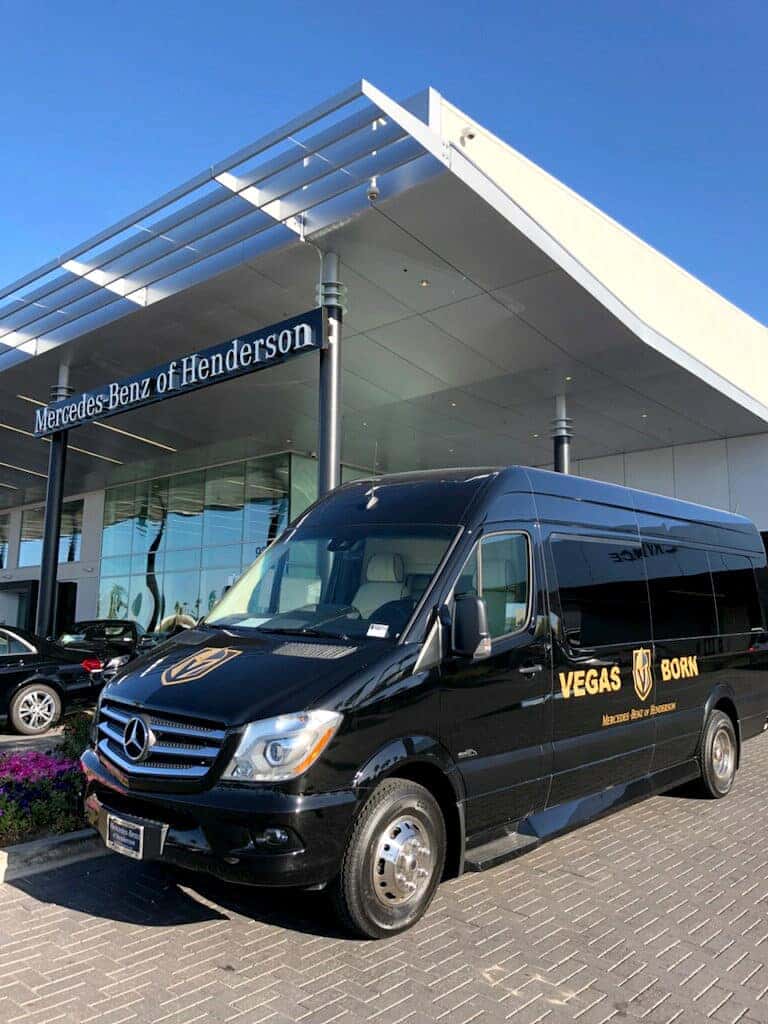 As another way to show our support, we figure what better way to celebrate their victories than with a victory of your own? Visit us on game days for an exclusive Mercedes-Benz of Henderson! Check back every game day for special offers. Click below to learn more.
2018 Stanley Cup Final Schedule
Game 1: Monday, May 28
Game 2: Wednesday, May 30
Game 3: Saturday, June 2
Game 4: Monday, June 4
Game 5: Thursday, June 7
*Game 6: Sunday, June 10
*Game 7: Wednesday, June 13
*- if necessary