Mercedes-Benz of Henderson Earns Five Star Dealer Award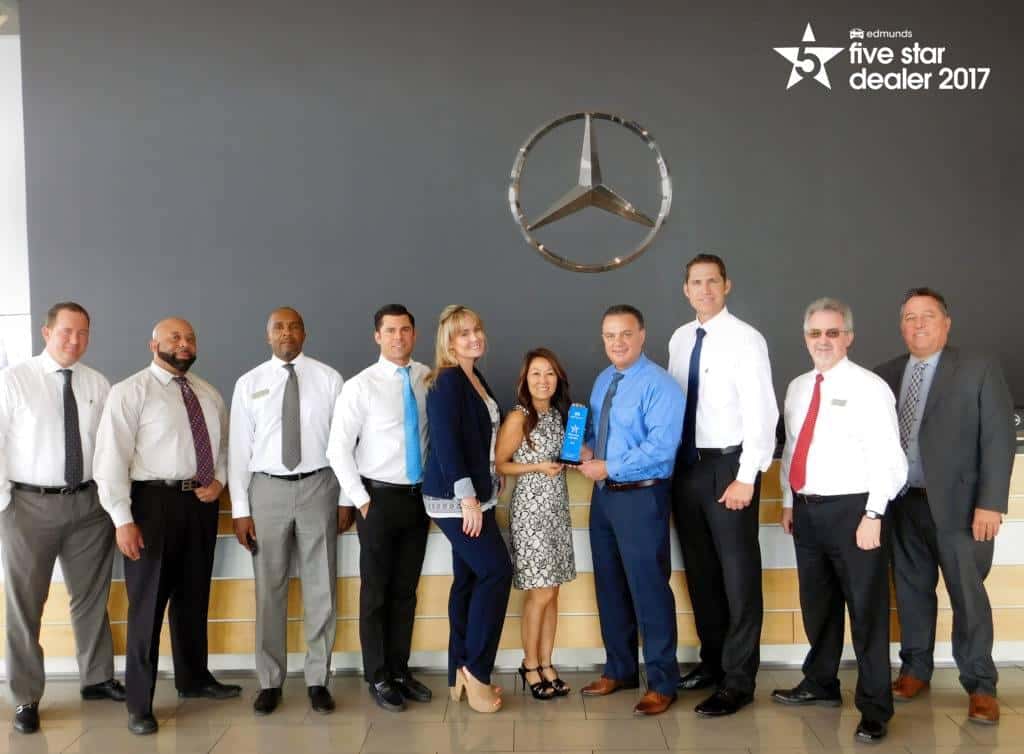 Mercedes-Benz of Henderson prides itself in being a part of the FJ legacy that has set the benchmark at the top of the automotive industry. We have a commitment to continuous and never-ending improvement by aligning with our guests to identify their needs and exceed their expectations.
This year, we are excited to have received the Edmund's 2017 Five Star Dealer Award. This award is aimed to recognize a select number of car dealerships throughout the U.S. with the highest overall rating for customer satisfaction in Edmunds.com dealer "Sales Ratings."
Our Mercedes-Benz of Henderson team will continue to achieve success and excel in providing the utmost care to all of our guests. Find out what others have to say about our dealership here.
Be sure to comment about your experience!