What is Mercedes-Benz Service C?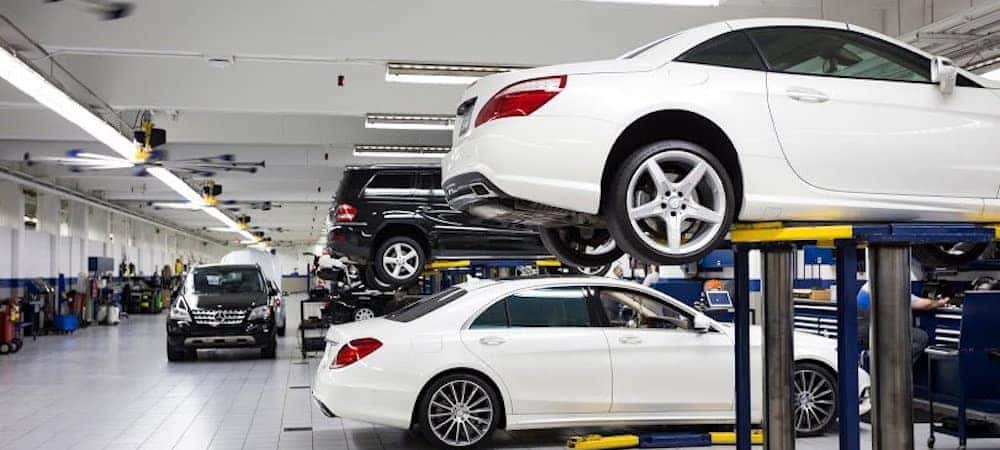 What does Service C mean? On a Mercedes-Benz, Service C is part of the Mercedes-Benz Flexible Service System and works in conjunction with Service A* and Service B*, the other Mercedes-Benz service intervals. Service C is usually needed when your vehicle hits the 36,000 mile mark. When your vehicle is in need of Mercedes-Benz Service C maintenance or repairs, visit the service center at Mercedes-Benz of Henderson. Our highly-trained, certified technicians perform maintenance and repairs using nothing but genuine OEM parts, so your vehicle will continue to perform its best.
Service C Maintenance and Repairs
What maintenance and repairs does Service C cover? Service C generally covers minor tune-ups, including:
What Does Service C Cost?
How much is Service C for your Mercedes-Benz model? Mercedes-Benz Service C pricing depends on the type of Mercedes-Benz model you own and will vary due to your driving habits, mileage, and local environmental conditions. At Mercedes-Benz of Henderson, the cost of Mercedes-Benz Service C starts at $249.95, although this is the base price, so we recommend you speak with a service expert at our dealership in order to get a more exact price quote for your specific vehicle.
Visit Mercedes-Benz of Henderson for Service C Maintenance and Repairs
If your Mercedes-Benz vehicle is due for Service C, schedule a service appointment at Mercedes-Benz of Henderson, located near Boulder City and Laughlin. Additionally, you can contact us with questions about Service C or Service A and Service B. Our service experts are happy to assist you and provide helpful tips for keeping your vehicle in great condition for as long as it's on the road.
**Oil and filter change is the base advertised service component. Additional services as determined by your vehicle's ASSYST Plus system, which calculates service needs based on your driving habits, time, mileage and environmental conditions, may increase service cost.